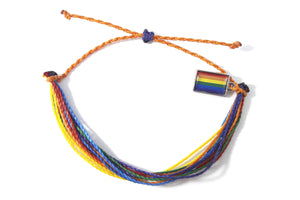 Buy your LGBT flag bracelet here, proud to be LGBT, or LGBT Friend? the ultimate HandMade Friendship bracelet is what you need, 100% waterproof. Grab your FanCrafty Bracelet and take your LGBT flag with you anywhere. 100% waterproof wax-coated  LGBT flag charm adjustable.
100% waterproof
wax-coated
iron-coated copper Country flag charm
adjustable from 2-5 inches in diameter 
All sales are finals, no exchanges, no returns.